It's been a strange weekend thus far. Up and down and all over the place! Life is so full of moving parts
 Right now the hubby is cooking dinner (yay!), and I ran across this while…ehm, cleaning the studio….;) So neat!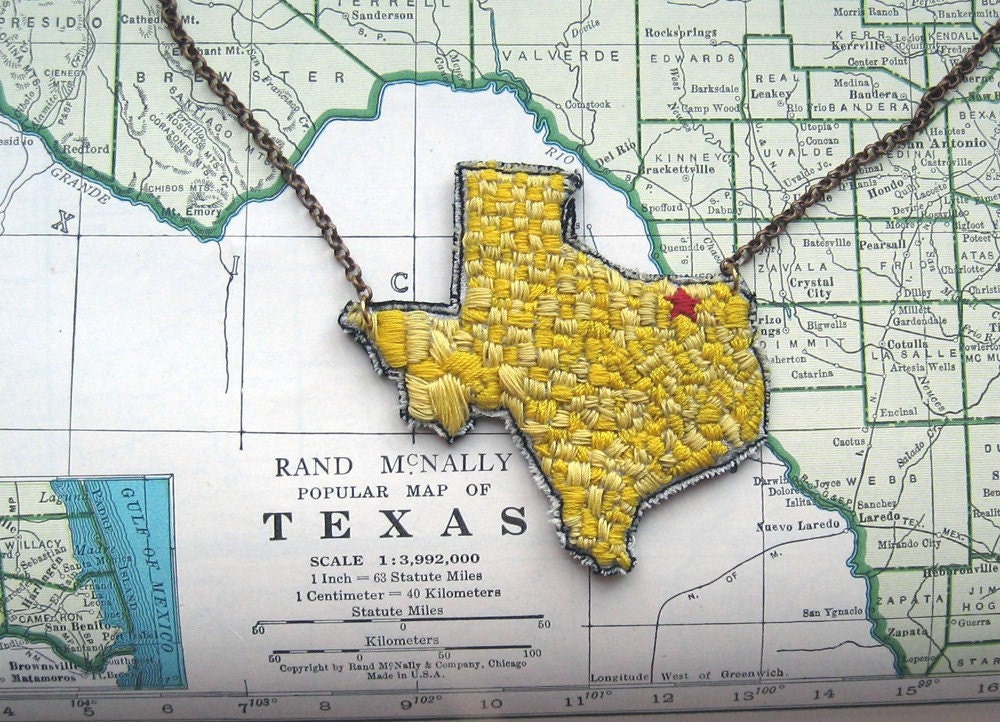 "Map of Texas Hand Embroidered Necklace" by Il Gatto Selvatico
Tomorrow I plan to check a few things off my 25 before 26 list! (I'm running out of time!) That is all. Have a great weekend!