It's Thursday Threads time! But today, in honor of a Handmade Holiday, I'm sharing some awesome winter clothing tutorials!
A Santa Hat by Puppy52Dolls. It's for a Blythe doll, but you can customize it for any size!
The Purl Bee has a tutorial for these beautiful flip-top mittens:
Make a festive headband with creativeyarn:
This patchwork scarf by Sew, Mama, Sew! is adorable for kids or adults!
You can find these toe-up socks on Knitty: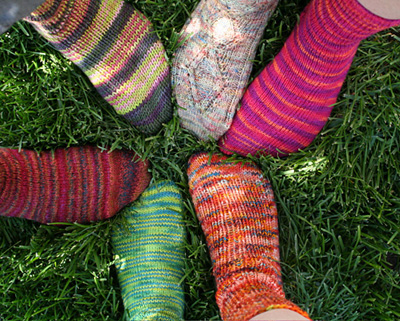 And make these adorable tie on slippers from Cut Out + Keep: